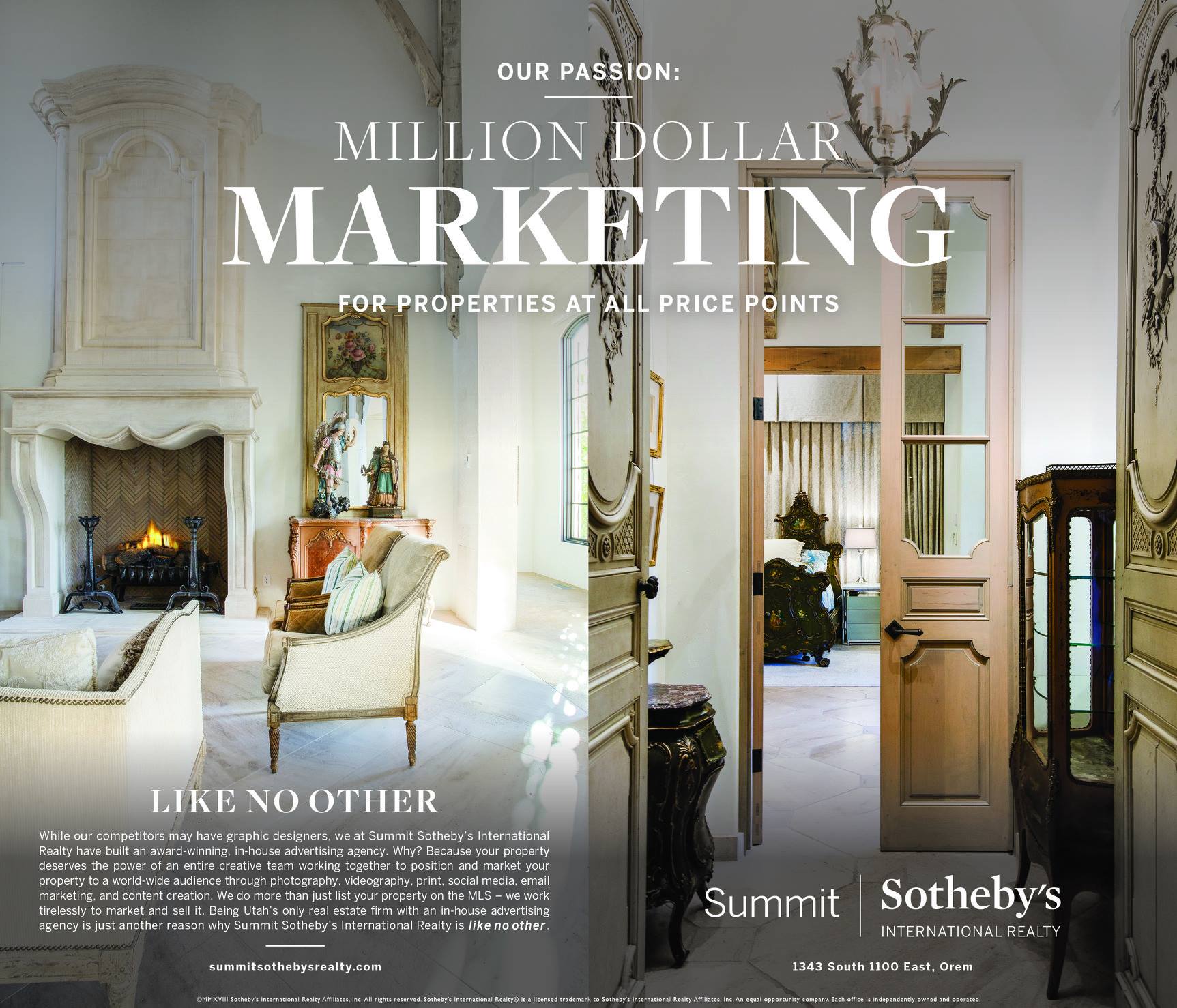 There's a reason that homes listed by our brokerage sell for a higher percentage of their list price. And it's the same reason that we have become the market share leader in Park City, with over $1.8b transacted in Utah last year alone.

Million Dollar Marketing. If you caught last weekend's Park Record, you couldn't have missed our double page ad highlighting the unique approach we take to showcasing our listings.

What's different about us? We treat every property as though it was a multimillion dollar listing. So your $500,000 condo gets the same photographer, videographer, in house ad agency, marketing materials, and online strategy that I use to sell my $5,000,000 listings.

Every property has a unique story to tell, and the resources of our brokerage allow me to perfectly capture the essence of your property and attract a larger audience of buyers.

For a marketing consultation, please call me today.